VGM Group, Inc. recently announced that the entire team in its human resources department has achieved Mental Health First Aid (MHFA) certification. MHFA is a program of the National Council for Mental Wellbeing. Similar to physical First Aid and CPR, MHFA helps people assist someone experiencing a mental health or substance use crisis until professional assistance is obtained or the crisis is resolved.
As the team at VGM sees it, MHFA certification is just one more way they can help protect the well-being of VGM employee owners.
"As a 100% employee-owned company, we know that to take care of the company, we have to take care of each other," said Sara Laures, VGM's chief people officer. "We all have struggles at some point in our lives. VGM is a place where people lend a helping hand. And the Mental Health First Aid certification allows us to better care for our fellow employee owners."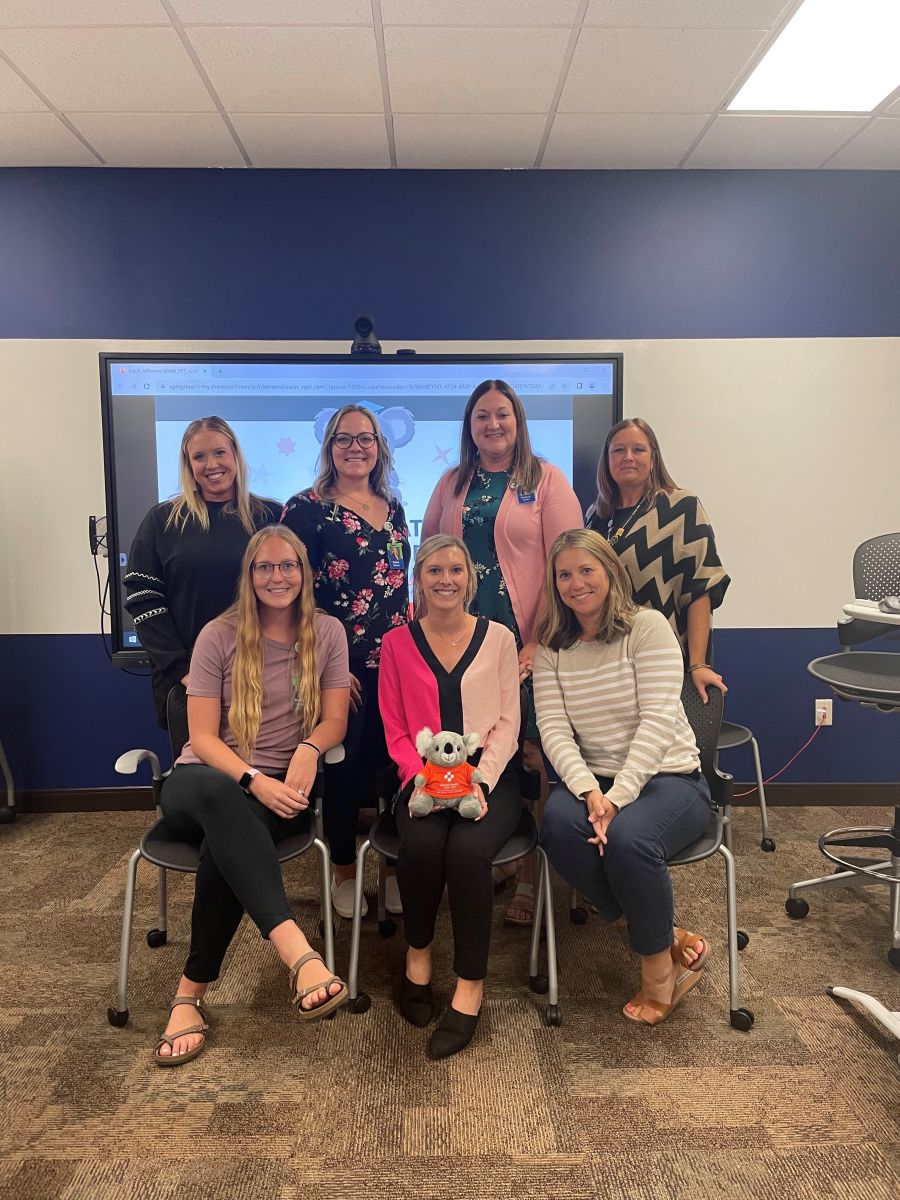 VGM's Human Capital team poses for a photo upon completing the MHFA certification course.
VGM has a long history of investing in employee well-being. VGM employee owners have access to several resources and services that provide help, guidance, and treatment for mental health concerns. This includes free, confidential short-term counseling through an Employee Assistance Program (EAP), ongoing webinars on financial, physical, and mental wellness, and access to a free health clinic.
The company also continually adds programs and benefits that help reduce barriers and stress for its employees. Recent examples include a language learning program which launched in June and an on-site child care center which opens in November. And in 2021, it launched the VGM Family Fund, an employee-funded program that helps fellow employee owners in their time of need. To date, over $100,000 has been awarded, helping over 200 employee owners.
"My team and I want VGM employee owners to know that we are here for them," said Kelsey Burke, VGM's VP of Human Resources. "In HR, we help people through some of the most complicated situations, at times during some of the hardest moments in their lives. VGM employee owners can always come to us. Even if they're unsure what they need, we can help provide guidance."
It's estimated that 1 in 5 U.S. adults will experience a mental health challenge in their lifetimes. Many, however, are reluctant to seek help or simply don't know where to find the care they need. As a result, approximately two-thirds of adults experiencing a mental health challenge do not receive treatment.
MHFA training has been shown to reduce the stigma surrounding mental health and substance abuse challenges, and in doing so, increases the chances of individuals receiving the help they need. This led Laures to become a certified MHFA instructor. It's VGM's way of being part of the solution, not only for its employee owners, but for its customers and its community.
"We believe in making a difference for our customers and our community, and it's driven by 100% employee ownership" Laures said. "Our employee owners are our company. And we are committed to investing in them—their development and their well-being—so they can create their future."
VGM's commitment to its employee owners has not gone unnoticed. The company has been named a Cedar Valley Employer of Choice, Best Place for Working Parents, and Top Workplace in Iowa on several occasions. This year, VGM ranked as the No. 2 Top Workplace in Iowa among large employers, and has claimed the No. 1 spot three times in the past, most recently in 2019.
###
About VGM Group, Inc.
Headquartered in Waterloo, Iowa, VGM is a 100% employee-owned company providing business and professional services to thousands of business customers across North America. Services include group purchasing, commercial insurance, management of healthcare services and networks in post-acute cases, healthcare distribution direct to patient homes, specialty consulting, online education, digital, print, and traditional marketing and more. VGM employs approximately 1,500 people across 36 states and Canada. Nearly 600 people work in the Waterloo offices and the remainder work in one of VGM's eight offices outside of Waterloo or work from home. VGM has been named the Top Workplace in Iowa on multiple occasions and is proud of its role in the communities in which it serves. For more information, visit www.vgmgroup.com.
About Mental Health First Aid
Mental Health First Aid (MHFA) is an evidence-based training program administered by the National Council for Mental Wellbeing that teaches individuals how to identify, understand, and respond to signs of mental health and substance use challenges. More than three million people across the United States have been trained in MHFA by thousands of dedicated instructors. For more information, visit mentalhealthfirstaid.org.