The VGM Group
Updated 8:45 AM CDT, Mon June 6, 2022
Published Under: VGM News
VGM Group, Inc. has announced Jeremy Stolz as the interim president of VGM & Associates. Stolz joined VGM in 2003 and has served as president of its VGM Fulfillment division since 2017. He is also a member of the company's senior leadership team and holds both a bachelor's degree and MBA from Upper Iowa University.
"Jeremy is a recognized leader in the HME industry," said VGM CEO Mike Mallaro. "Over his nearly 20-year tenure at VGM, he has been dedicated to developing solutions for our partners, customers, and the patients they serve. And under his leadership, VGM Fulfillment has grown from a single location to a network of four facilities, sending over five million packages each year. Jeremy's passion and expertise make him the ideal steward for our membership communities."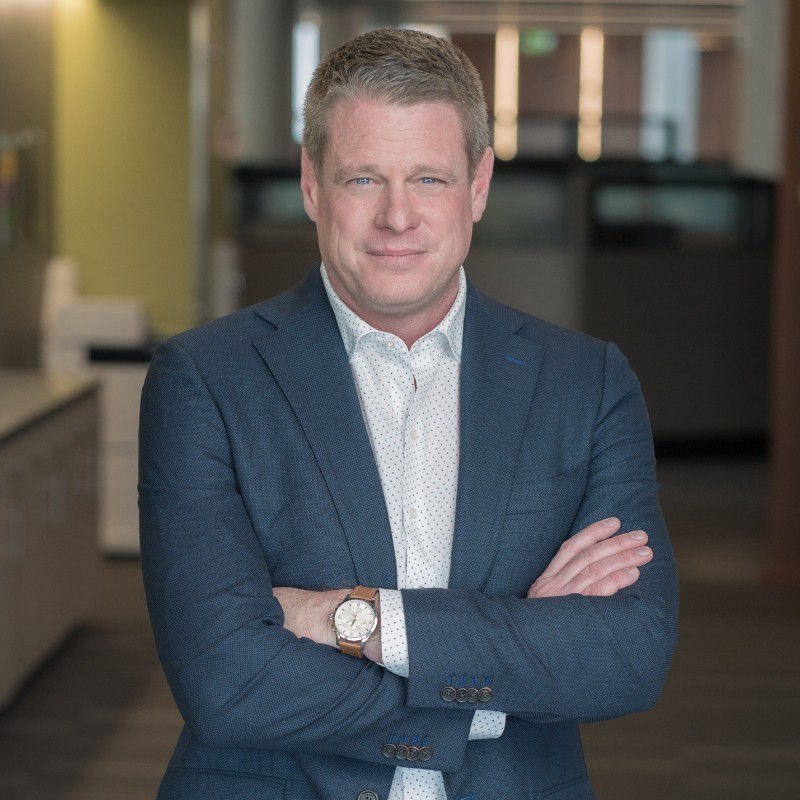 Stolz, president of VGM Fulfillment, will now lead VGM's membership communities.
VGM & Associates serves over 3,000 HME providers, connecting them to resources that help their businesses stay competitive. And Stolz, along with the entire VGM & Associates team, assures members that the resources they rely on are here to stay.
"I am honored to have the opportunity to work more closely with the employee owners of the VGM & Associates team, who make a difference every single day," Stolz said. "We have a team of 70 in VGM & Associates and over 1,000 more throughout our VGM family of businesses. And we all remain committed to providing the exceptional resources and service expected of VGM."
Those who attend VGM's upcoming Heartland Conference will have a chance to meet with Stolz in person. He will be present throughout the conference, which takes place June 13-15 in VGM's hometown of Waterloo, Iowa.
"We are here to serve our members and vendor partners, as well as the HME community as a whole," said Stolz. "If you're going to be in Waterloo for Heartland Conference 2022, I'd love to network with you to learn how we can better support your business."
VGM expects to announce a permanent president of VGM & Associates by the end of July. In the meantime, members or vendor partners are encouraged to reach out to their member or regional account managers with any questions.
###
About VGM Group, Inc.
Headquartered in Waterloo, Iowa, VGM is a 100% employee-owned company providing business and professional services to thousands of business customers across North America. Services include group purchasing, commercial insurance, management of healthcare services and networks in post-acute cases, healthcare distribution direct to patient homes, specialty consulting, online education, digital, print, and traditional marketing, and more. VGM employs more than 1,300 people across 28 states and Canada. Approximately 600 people work in the Waterloo offices and the remainder work in one of VGM's eight offices outside of Waterloo or work from home. VGM has been named the Top Workplace in Iowa on multiple occasions and is proud of its role in the communities in which it serves. For more information visit www.vgmgroup.com.
About VGM & Associates
VGM & Associates is the nation's largest and most comprehensive member service organization (MSO) for post-acute healthcare including DME/HME, respiratory, sleep, wound care, complex rehab, women's health, home modifications, therapy, and orthotics and prosthetics providers. Three-thousand providers with nearly 7,000 locations rely on VGM to connect them to valuable resources every single day. For more information, visit www.vgm.com.